Bag of Beans
Bag of Beans is a quaint and charming cafe in Tagaytay where people can hang-out, unwind, and enjoy good food. I'll make this short and sweet, alright? Check it out.
Coffee Choco Banana Frost - Php145
Kid's Ice Cream Sundae, strawberry flavored - Php60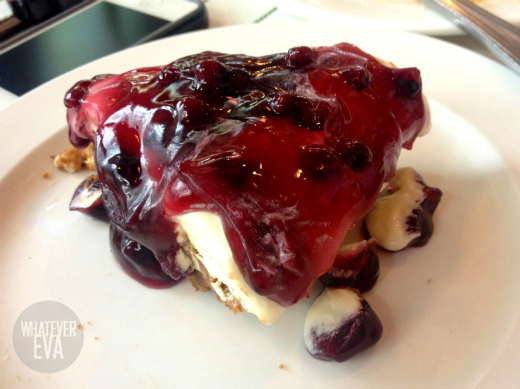 Blueberry Cheesecake - Php150
Freshly Brewed Coffee - Php105


I actually can't decide which is my favorite because all of the dishes on the menu were really delicious. The fish and chips were yummy and I loved how the lasagna kinda just melted in my mouth. And the desserts? They were the best part. Also, their freshly brewed coffee was perfect. The items on the menu were actually pricey but food was really heavy and each serving is good for sharing. I loved the place because it was really peaceful there. You can sit on regular wooden seats with dining tables or you can lounge on a comfy cushion with throw pillows while sipping on coffee. Plus, there's always relaxing music playing in the background. That's al fresco dining at it's finest.
I would recommend that you drop by Bag of Beans for a nice afternoon out of town. It is located along Aguinaldo Highway near Mendez Crossing in Tagaytay City, Cavite. Do check out the place for yourself, you won't regret it. :)