Everybody's who's been reading this blog prolly knows how much I love Chinese food. And how much would that be? A lot. Like really, a lot! So here's another Chinese food place review.
I discovered Dimsum 'n Dumplings last year while doing some shopping in Greenhills with my family. I remembered them for having one of the most delicious tofus ever. And it's just recently that I got to eat there again when I went on a shopping trip. I swear, Greenhills is a great place to shop for all the awesome and inexpensive items that one could find there. It's just that it's tad too far from where I live so it's kinda hassle for me to go there more frequently. Anyways, back to Dimsum 'n Dumplings. Here are some photos.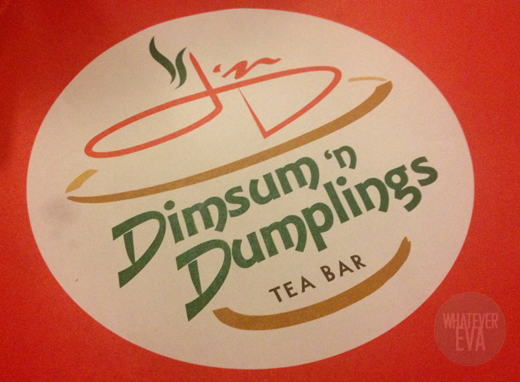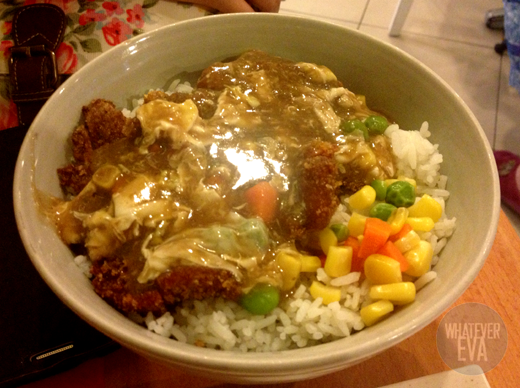 Sweet and Sour Pork Rice Toppings-Php.99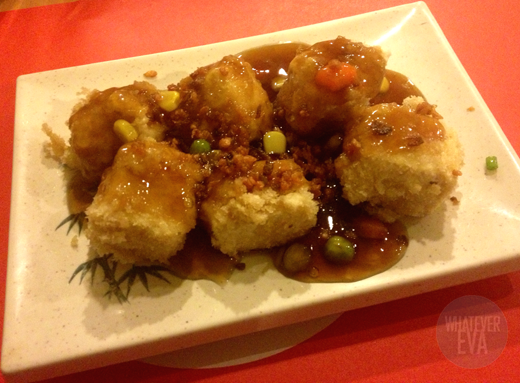 Fried Tofu with Garlic 'n Sausage-Php.99
Sharksfin Dumpling-Php.58
Like I said earlier, the tofu is to-die-for. And also, the dumplings. They're very tasty. Another fave, but not in the photos, is their strawberry chill tea. I'd give it two thumbs up for the delish food. Oh, and just so you know, they also have some Western on their menu now.
Dimsum 'n Dumplings tea bar is located on the 2nd floor of V-Mall in Greenhills Shopping Center, plus a few more branches in other convenient locations. Check 'em out here. It is a must-try for all those who have a hefty appetite for Chinese food. :D