About a month ago, I noticed this new bake shop in Glorietta. It's called Vanilla Cupcake Bakery where they sell, uh, cupcakes in different flavors. Oh, and they also have cookies. Just recently, I decided to check it out with my cousin. And I made sure to do it on my cheat day so I stay absolutely guilt-free. Haha.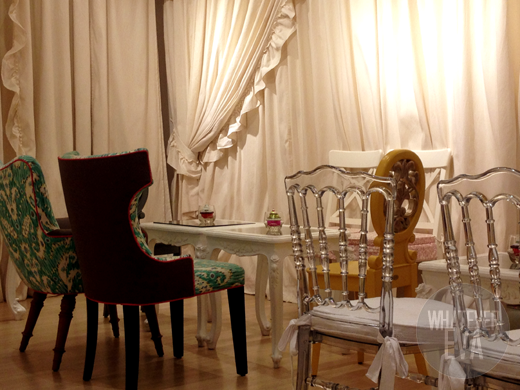 I love the ambiance of the place. And the furniture looks so dainty.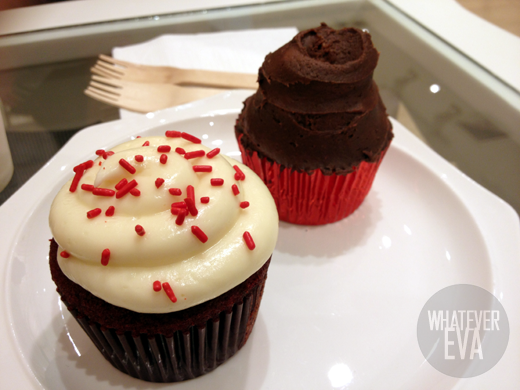 Red Velvet Cupcake for Php.85 and Luscious Chocolate Cupcake for Php.65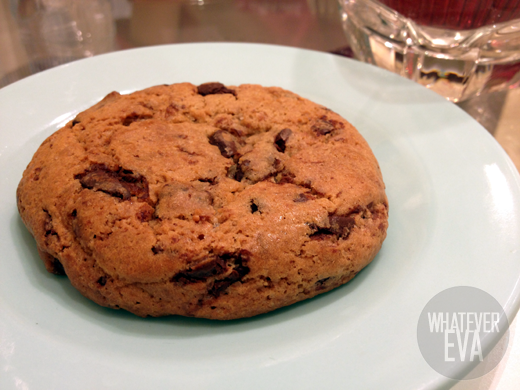 Dark Chocolate Chunk for Php.50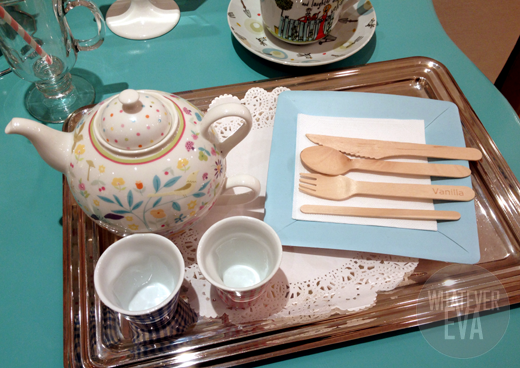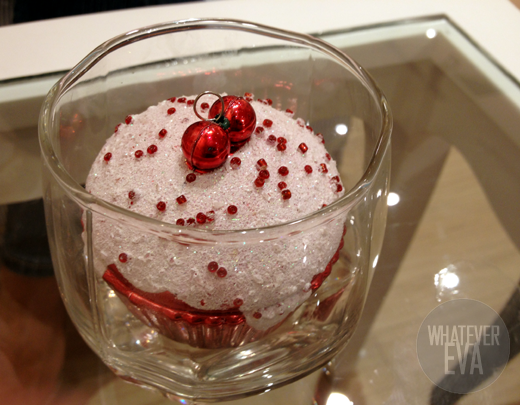 Cute decorations and table centerpiece.
For drinks, you can choose from coffee, bottled water, and bottled iced tea. The cupcakes are very, very delicious, I swear. After having our afternoon snack there, I bought a few more cupcakes to take home with me so my family can try it. Also, the dark chocolate cookie is just divine.
Vanilla Cupcake Bakery is currently located on the second floor of Glorietta 4, in the former location of Kamiseta, but will soon move to a new home in Glorietta 3. They also have a branch in Trinoma. So any time that you're around these areas, just drop by and sample their yummy goodies. :)