I've been into Chinese food a lot these days. I honestly don't know why. Haha. But here's another scrumptious foodie post for y'all. This time, it's about David's Tea House. This was my first time dining here even though I'm already familiar with the place. Check out these yummy dishes!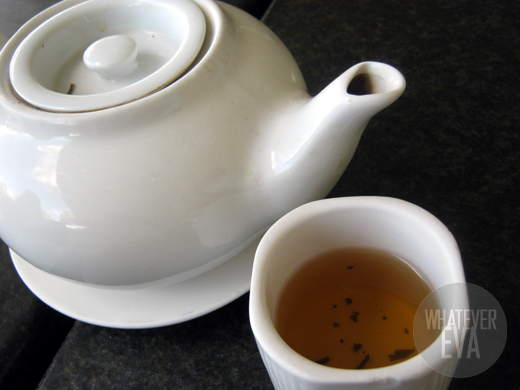 Chinese tea, which they serve with all dishes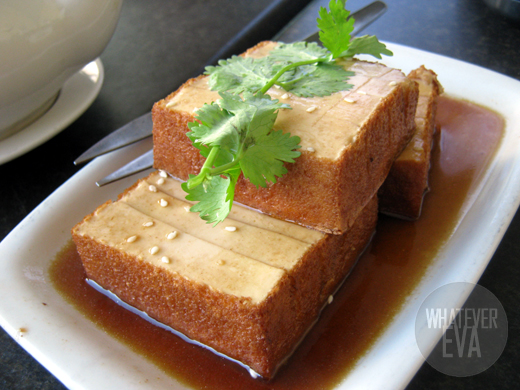 Soy Tofu - Php.80
Pork Asado Pao - Php.70
Chicken Noodles (Hofan) - Php.120
Shrimp Siomai - Php.75
As you can see, the food here is priced just right. I especially love their tofu. Tofu is one of my favorite foods. Any restaurant that serves good tofu and I'm in! I like it when it's deep-fried and crispy on the outside, but David's Tea House's version is also delicious. I'm not a huge fan of the noodles, though. They were delicious but not extraordinary. But the serving is huge! One order is good for two people. The photo of the noodles above is just my half of the serving. Oh, and the siomai tasted great too.
Before I end this post, let me show you a photo that'll make you laugh. Here's my cousin, Migs, trying to wolf down his siomai even though it was too hot. We can't stop making fun of him because of this. Thanks to Paolo, another one of my cousins, and his quick fingers for snapping this photo with my camera. Teehee.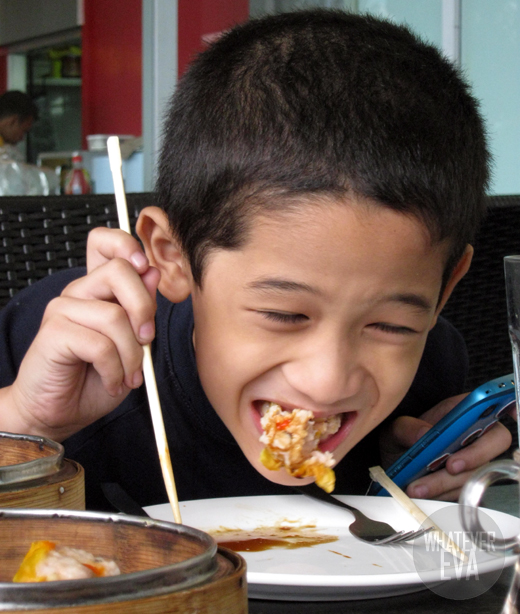 Such a cute and funny picture! :)
I'd recommend David's Tea House because of their good food and affordable prices. It has several branches all over Luzon. Just click here to check out all their convenient locations. So what do you think of my latest food discovery? Let me know! :)