When I was a student, one of my most anticipated months is February because of the annual February Fair or Febfair. It's usually held during the entire second week of the month. It's where all the student organizations put up booths or tents on the field so they can hangout there. There would always be a program every night. Local bands would play awesome music onstage. There are also fun rides, tattoo booths, clothes bazaar, and seemingly endless chain of food stalls.
Now that I'm no longer a student, I still always make it a habit to go back to UPLB just for the Febfair. I have three organizations in college so it's a great venue to meet new faces and catch-up with old ones. Here's a quick photo diary.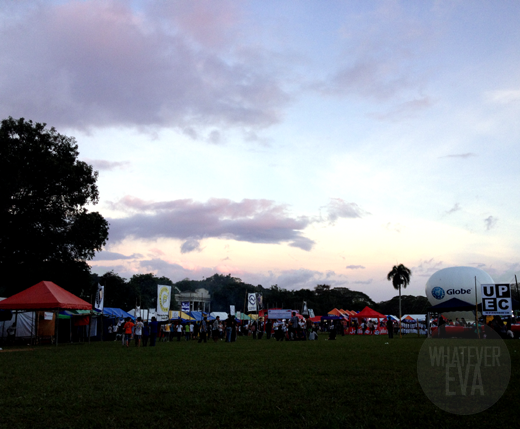 The UPLB Febfair field with all the booths and stuff.
At my beloved sorority's booth.
With sorority and fraternity batch mates, Dianne and Edison.
The huge UPLB Statistical Society seal on a tarp at our booth.
With Gegel and Melvin, my orgmates at UPLB Stats.
The caterpillar ride. Felt like it was gonna break the whole time I was riding it.
There you go. I hope you were able to endure this quite photo-heavy post. Teehee. For me, it was two days of pure awesomeness. UPLB is love. :)